About LPT
L&P Tehnologije LLC (abbreviated LPT), with its head office in Prelog, was founded in the year 2000 as a sister company in the 100% ownership of the multinational corporation Leggett & Platt, whose head office is located in Carthage, Missouri, USA.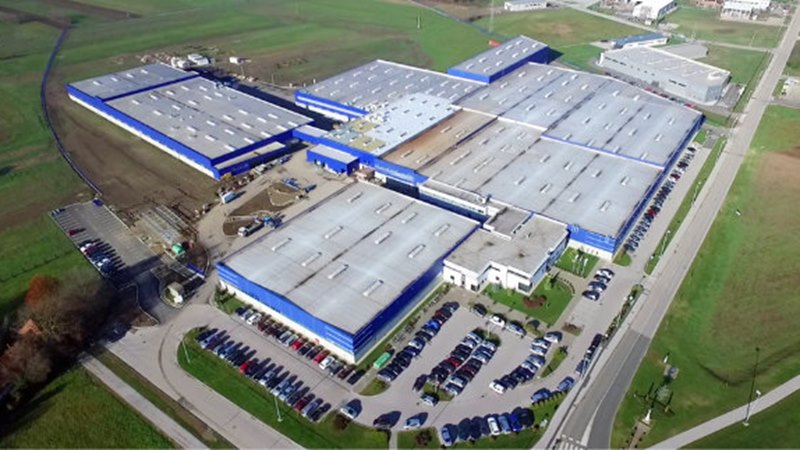 A part of the today's production and the production assortment of the LPT, company had existed before the foundation of the company itself as a part of companies Heplast LLC and Hespo LLC from Croatia. After establishing LPT LLC and with the new owner, the complete production assortment has been significantly enlarged by new products, many new markets have been opened, a large deal of resources invested in new machines and equipment.
What is more, the number of employees is constantly growing. From the very beginning of its business operation the company is managed by a team of young, domestic professionals headed by Davor Gečić, the President of the board of the company, and Kristijan Babić, Procurator of the company. Today, LPT employs more than 470 people, 370 of them being employed in the manufacture of innerspring units, and 100 of them in the machine production. In the spring production program LPT has gained the status of the largest Croatian and regional manufacturer of various types of spring units for mattresses and furniture.
LPT is exporting in most of the EU countries, as well as in other parts of the world. There are several mechanical engineering production programs of which the most financially significant one is the machinery and equipment for mattresses production, which are under name Gateway sold all over the world. Apart from this program, machinery, equipment and machine parts for springs production and Automotive industry are also manufactured, but exclusively for the sister companies around the world. LPT constantly continues to serve its customers and expand the markets.
Leggett & Platt serves a broad suite of manufacturing and retail customers. The company, founded in 1883, is the leading U.S. producer of:
Components for residential furniture and bedding
Carpet cushion
Adjustable beds
Work furniture and components
High-carbon drawn steel wire
Automotive seat support and lumbar systems
Bedding industry machinery